Jude x Noserider
Jude is one of our Noserider Surf Club ambassadors - don't miss her interview below!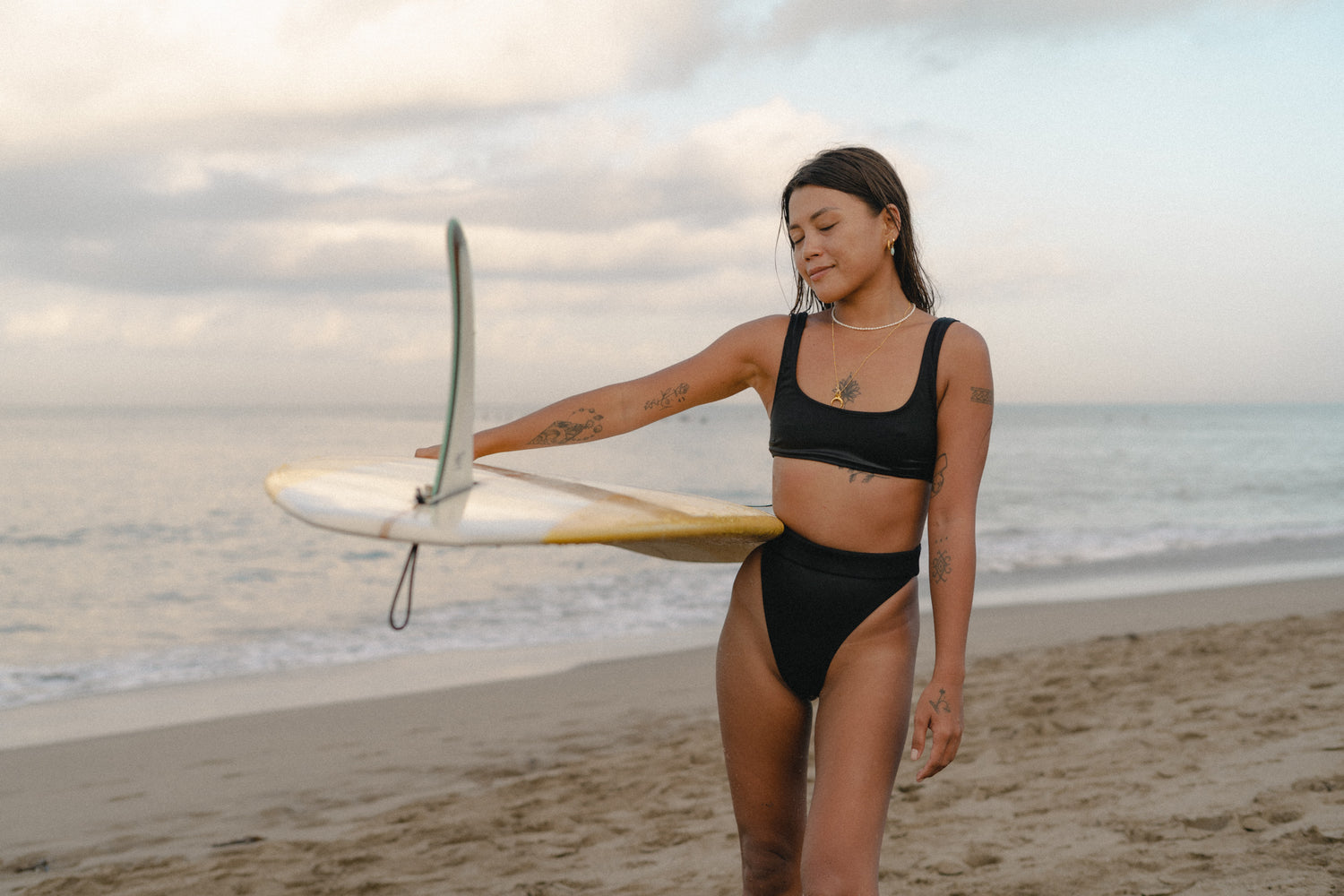 Where and when did you start surfing?
I discovered surfing in 2018 whilst I was traveling the Philippines and I fell in love. I remember telling myself "This is the lifestyle I want to live. Soon I will be a surfer". Like all other things in life, consistency is key for getting better, so whenever I go to a new place I try to surf. In 2019, I started traveling Asia and I tried surfing when I could but because I was moving so frequently, I made little progress. So I made a conscious decision to move to Bali and live the surfer life I wanted.
This is when I truly became a surfer and where I learnt to catch my own waves. Within 3 months I was walking and dancing on the waves with my board.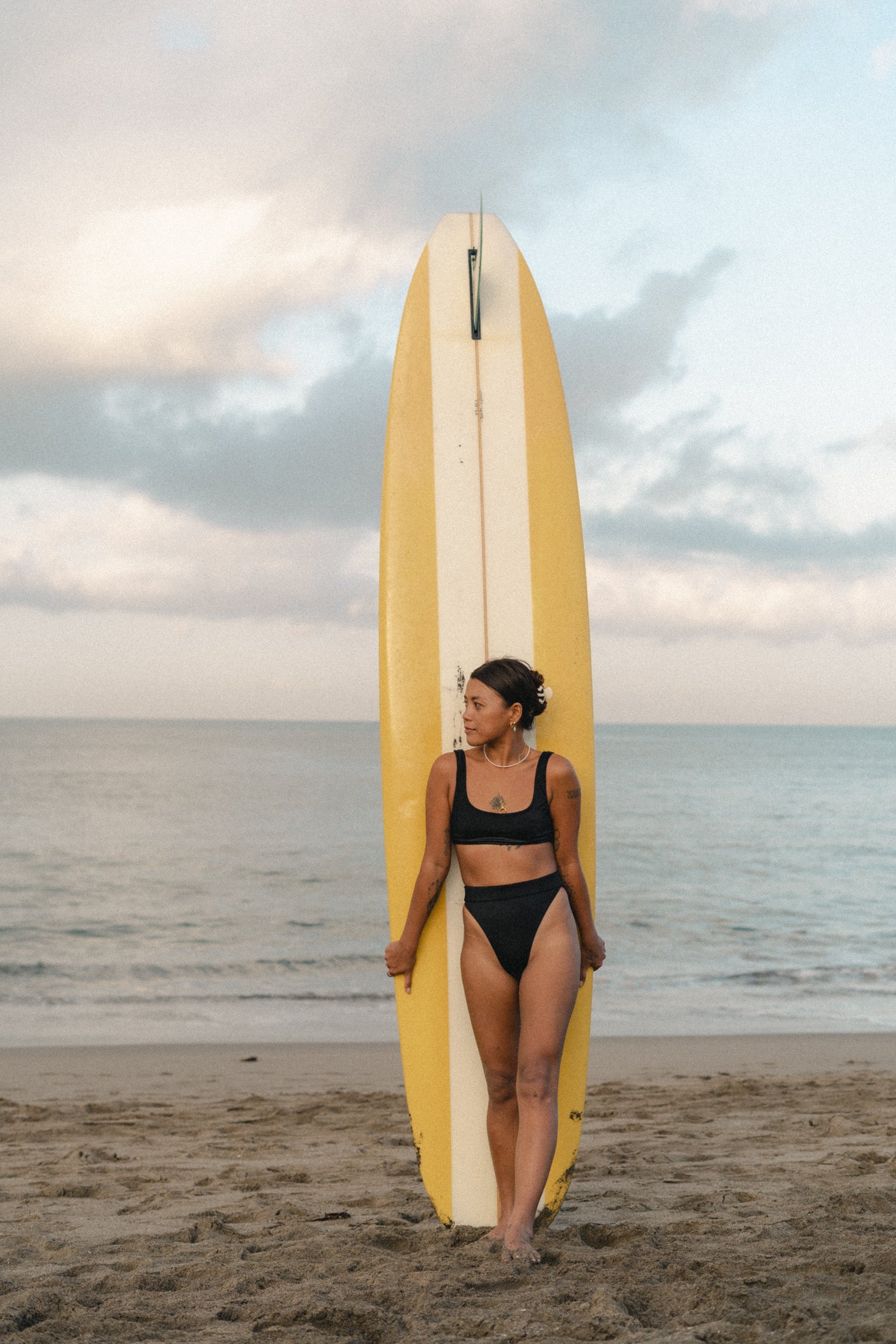 Tell me a bit about your board
I have 4 surfboards. My first board which is the one I learnt to surf on is a local-hand-shaped black 7'8 epoxy board. It was a challenge at first because it's smaller but this was the board that I learnt to walk on.
My second board is a bluish-greenish custom 9'0 board that's locally shaped by Uncle Nano. It's a thick and light epoxy board and it's my go-to on glassy days. My third board is a 5'6 Fish that's hand shaped in Mexico. One of my good friends brought it to Bali for me from the US. I'm also learning to , but longboards are where my focus is. My 4th board is a 9'5 yellow with white stripe which I bought secondhand. It's a little bit too heavy for me to carry and maneuver but it's the board I usually ride for practice, especially on windy days.
My Uncle Nano board is the one I really love, so I'll be riding it more and more. Why did you start surfing? What drew you to the sport? When I tried surfing for the first time, I was able to catch a white wash on my own and actually stood on the board. The stoke was so real it made me exclaim, "Oh my, I'm in love."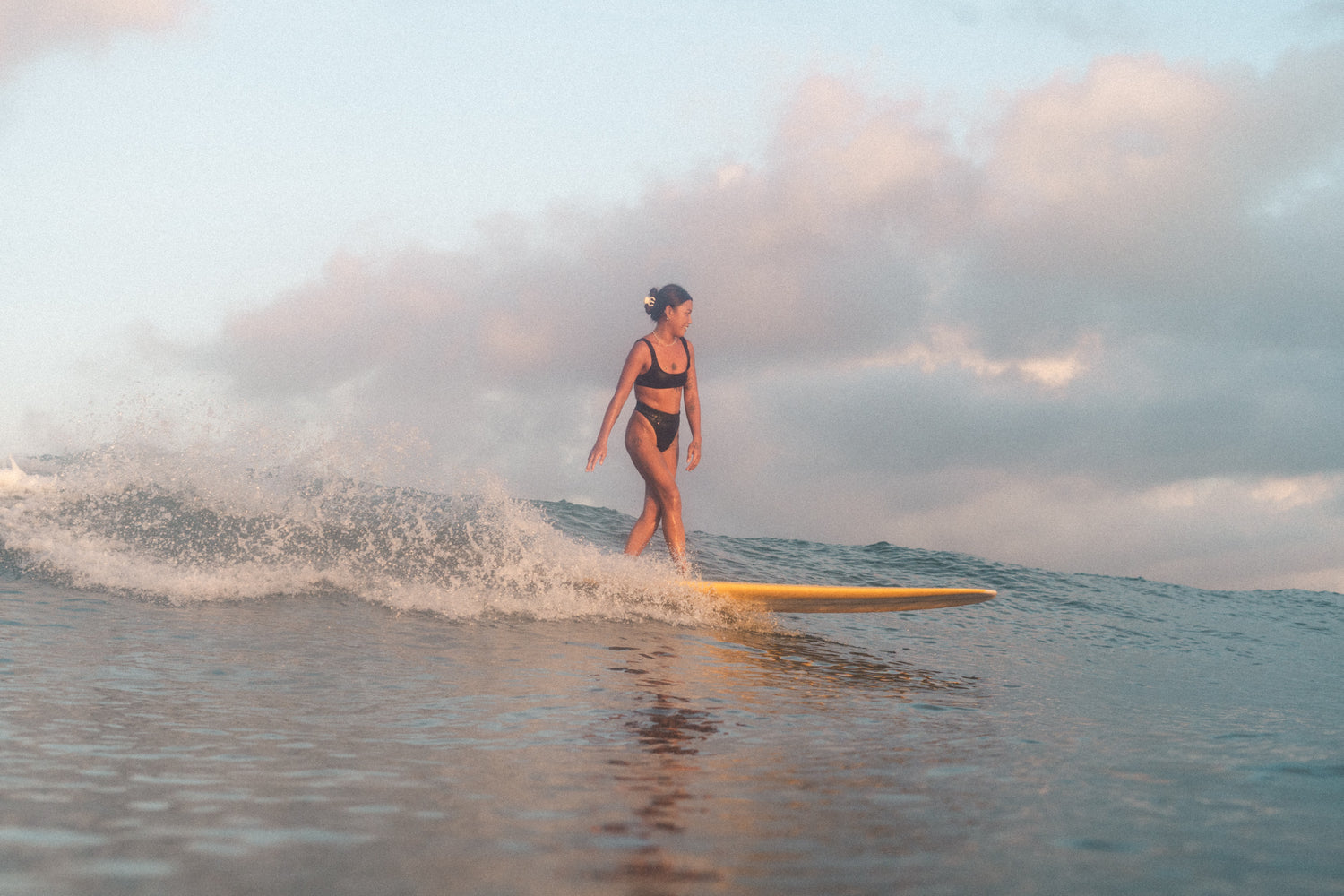 Where is your favorite surf spot?
I love Batukaras so much! I am looking forward to going back there again hopefully before this year ends.
Who do you look up to most in the world of surf and why?
I really love Kookapinto and Mike February; they are so graceful to watch and a big inspiration. I look forward to dancing on the waves more gracefully soon.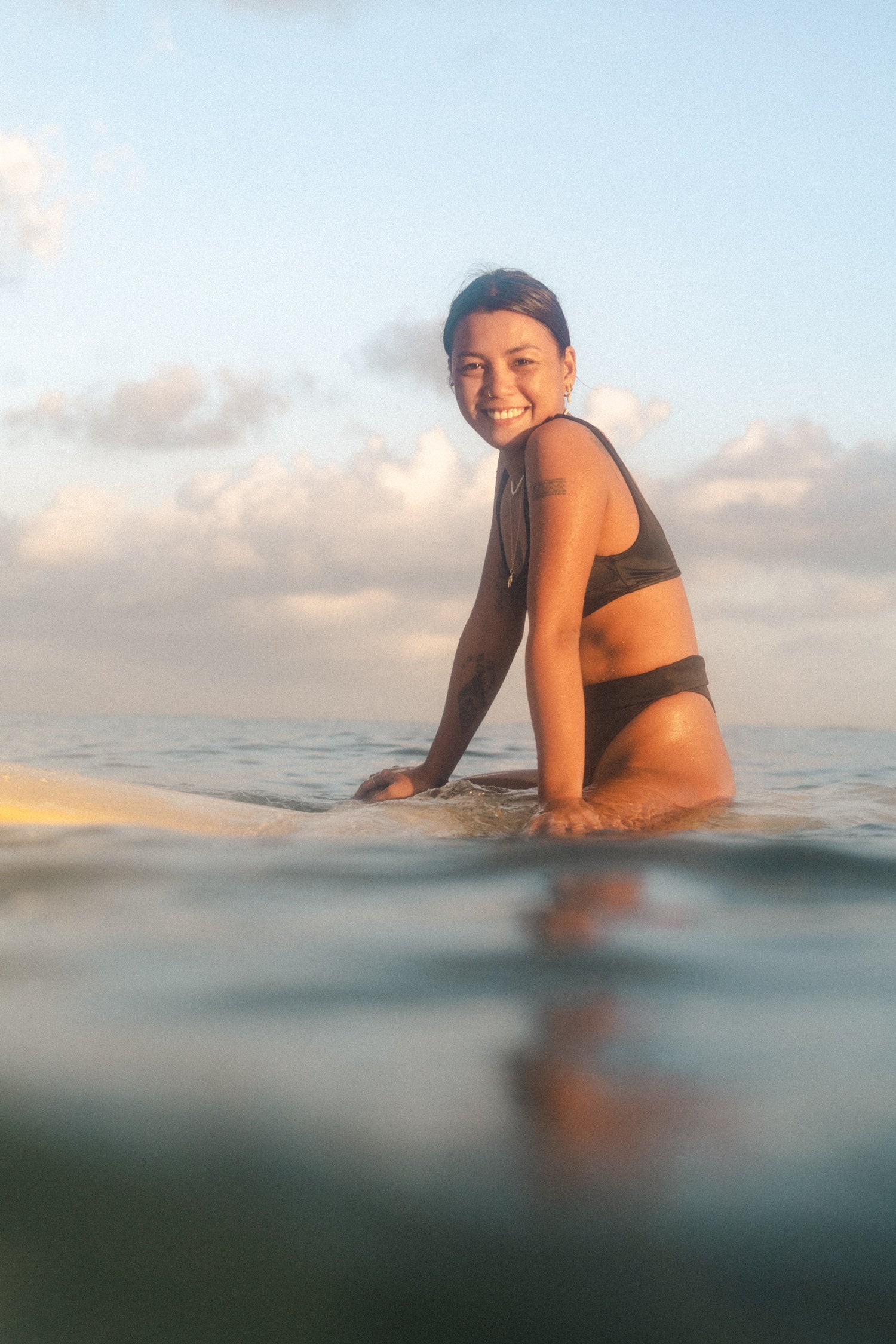 What would you say to someone just starting out learning to surf?
Consistency is key. When I started out and couldn't catch any waves, I would spend a lot of time in the water (sometimes up to 7 hours). Initially I tried surf lessons with a teacher in Bali, but it didn't suit me.
I'm a kinesthetic learner, so I thrive by experiencing things on my own, figuring things out in my own way and at my own pace. After 2 weeks, I was able to get on a wave by myself, but I would still spend 2-7 hours in the water every day; no matter what the conditions were - small waves, big waves, from glassy, to windy, to choppy. I'm an impatient learner so while I enjoyed the entire process of becoming a surfer, I wanted to master it asap. Despite not being a good swimmer, I'm still spending a lot of time in the water - learning is a continuous process.
PS: I'm not saying you should do the same as I did to learn. We all learn differently so do what you can and what works best for you. Do as many little or big steps you can to learn surfing. Please remember that life is too short to do something you don't enjoy. In whatever you do, I hope it gives you love, peace, joy and happiness.